airing now 1/23/22 @ 2pm EST, archived for a week at ashevillefm.org, podcasting in full at TFSR.WTF
Anarchist Struggle in Rojava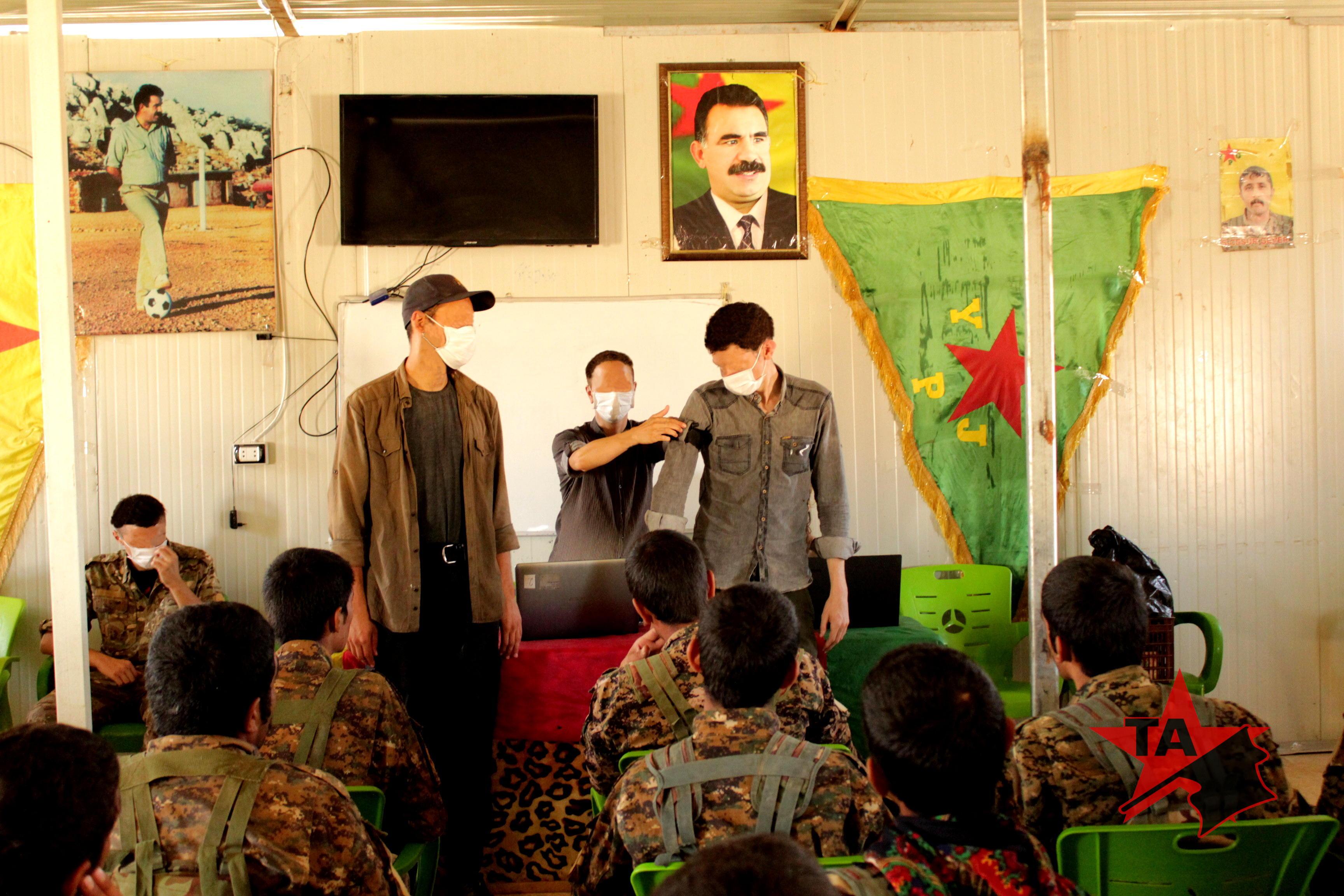 You can find TA online on twitter at @TA_Anarsist as well as their website TekosinaAnarsist.NoBlogs.Org. Members of TA suggested that folks interested in queer and trans organizing in Rojava support the group Keskasor, Kurdish for rainbow and based in Diyarbakir, Turkey. It can be emailed at heftreng.keskesor@gmail.com, found on twitter via @Keskasor_lgbti or on instagram at @KeskesorLGBTI, though their social media presence was last updated in 2020.
Some Formations Related to TA:
Groups mentioned ala Rojava:
Announcements
Zolo Azania
Former Black Panther, political prisoner and BLA veteran Zolo Agana Azania is seeking help. Since being released from prison and returning to the streets of Indiana in 2017 after more than 35 years behind bars, he has poured himself into organizing solidarity and support for other former prisoners. He still has not received his 2020 covid relief funds, likely impacted by his housing precarity, and is trying to purchase an inexpensive house to offer him stability in his later years. If you'd like to help, you can cashapp Zolo at $ZoloAzania5 . You can hear an interview with Zolo from 2018 plus his participation in an IDOCWatch panel at our website, linked in the show notes.
Eric King's Mail Ban Temporarily Lifted
That's right, you can send mail and books to anarchist and anti-fascist prisoner, Eric King! You can find his writings, art and updates on his case at SupportEricKing.Org, you can find his amazon wishlist there as well and you can send him letters via:
Eric King #27090-045
FCI Englewood
9595 West Quincy Avenue
Littleton, CO 80123
Asheville Continues To Attack The Homeless
In a last minute addition to these announcements, according to a leaked email by a local, Asheville-based non-profit serving houseless folks, Asheville's City Council may be considering passing an ordinance based on the failed Ft. Lauderdale, Florida ban on the sharing of food in public spaces, which in the Asheville case appears to be based on a suggestion by Asheville Police Captain Mike Lamb. An article just published on the Asheville Free Press explains the context, what the non-profit group Beloved is suggesting as next steps, which includes applying pressure at the upcoming January 25th City Council meeting. This comes on the heels of a wave of knocks, warrants and arrests of people engaged in protests against homeless sweeps here in freezing temperatures at the end of last year. Keep an ear out and toss support for legal fees to the Blue Ridge Anarchist Black Cross legal defense fund at ­ or you can donate to the final straw's payment methods with a note that it's for legal defense and we'll pass it off.
Fire Ant Journal #11 is Out!
You can find the latest edition of Fire Ant Journal, featuring writings and art by Thomas Mayer-Falk, Eric King, Pepe and info on Sean Swain, Jennifer Rose and more via Bloomington ABC
BAD News #52 is Available!
The monthly episode of the A-Radio Network's English podcast includes Črna Luknja with a member of CrimethInc on the fire at their publishing house recently, A-Radio Berlin brings words on the attack by leftist bro's on the queer anarcha-feminist Syrena squat in Warsaw, Elephant In The Room gives a brief round up of the uprising in Kazakhstan and comrades at Free Social Radio 1431 AM in Thessaloniki talk about the eviction of Biologia Squat.
Support
Here are a few ways you can give back to The Final Straw