Asheville FM 103.3 WSFM-LP Jazz, World, Hip Hop, Experimental, Top Adds, and Top 30 Play Charts, April 22-28, 2018
===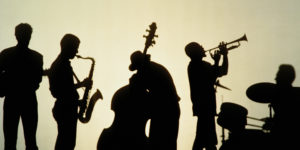 1 SUNWATCHERS _ II (Trouble in Mind)
2 ALAN "GUNGA" PURVES _ Hide & Squeak (Brokken)
3 REMPIS PERCUSSION QUARTET _ Cochonnerie (Aerophonic)
4 SPONTANEOUS MUSIC ENSEMBLE _ Karyobin (Emanem)
5 ANNE-LIIS POLL/ALISTAIR MACDONALD _ Untold Story (Leo)
6 ROSCOE MITCHELL AND MATTHEW SHIPP _ Accelerated Projection (Rogue Art)
7 KHAN JAMAL CREATIVE ARTS ENSEMBLE _ Drum Dance to the Motherland (Eremite)
8 EVAN PARKER/BARRY GUY/PAUL LYTTON _ Music For David Mossman (Intakt)
9 IVO PERELMAN AND MATTHEW SHIPP _ Oneness (Leo)
10 THIRD COAST ENSEMBLE _ Wrecks (RogueArt)
(compiled by Jazz director Jonathan Price)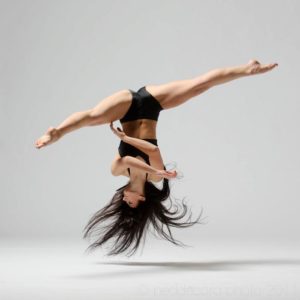 ===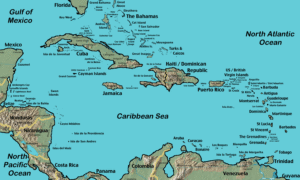 World Music top ten
1. Orequesta Akokan – La Corbata Barata (DAPTONE)
2. Imarhan – Temet (CITY SLANG)
3. Sidi Touré – Toubalbero (THRILL JOCKEY)
4. Femi Kuti – One People, One World (KNITTING FACTORY)
5. Eugenia Georgieva – Po Drum Mome (RIVERBOAT)
6. Dolores Vargas – La Terremoto (PHARAWAY SOUNDS)
7. Beyond the Pale – Ruckus (BOREALIS)
8. V/A – Listen All Around: The Golden Age of Central and East African Music (DUST TO DIGITAL)
9. Eva Salina & Peter Stan – Sudbina (VOGITON)
10. Seun Kuti – Black Times (STRUT)
(compiled by World Music director P-Funk)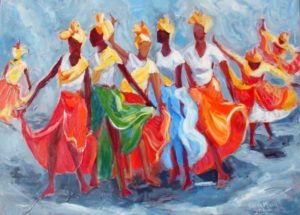 ===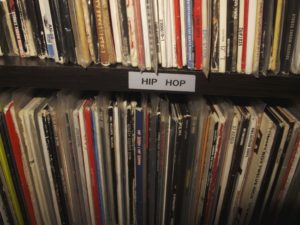 ten top Hip Hop
1. Black Milk _ Fever (Mass Appeal)
2. J. Cole _ KOD (Dreamville Records)
3. Czarface and MF DOOM _ Czarface Meets Metal Face (Silver Age)
4. Andersen .Paak _ 'Till It's Over (self-released)
5. Slum Village _ Lost Scrolls, Vol 2. (Ne'Astra)
6. Smoke DZA _ Not For Sale (Babygrande)
7. Drake _ Nice for What (Cash Money)
8. Sudan Archives _ Not For Sale (Stones Throw)
9. Blu & Nottz _ Gods in the Spirit, Titans in the Flesh (Coalmine)
10. Hieroglyphic Being _ The Red Note (Soul Jazz)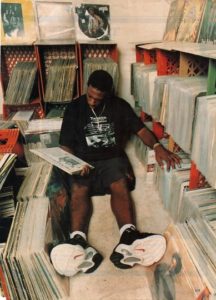 ===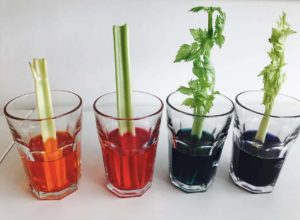 Experimental Music top ten
1. Mouse on Mars _ Dimensional People (THRILL JOCKEY)
2. Marc Ribot's Ceramic Dog _ YRU Still Here? (NORTHERN SPY)
3. Sunwatchers _ II (TROUBLE IN MIND)
4. Eraldo Bernocchi/Chihei Hatakeyama/Petulia Mattioli/Yasushi Miura _ Solitary Universe (AAGOO)
5. Plaster _ Transition (KVITNU)
6. Alan "Gunga" Purves _ Hide and Squeak (BROKKEN)
7. Jessica Moss _ Pools of Light (CONSTELLATION)
8. Jonathan Kawchuk _ North (PAPER BAG)
9. Elizabeth A. Baker _ Quidrivium (AEROCADE)
10. The Skull Defekts _ s/t (THRILL JOCKEY)
(compiled by Experimental Music director Dogeye)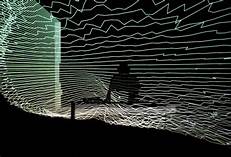 ===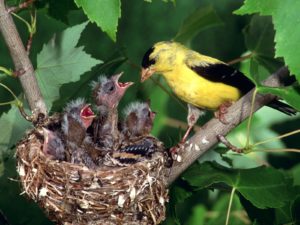 Top Adds, week of April 22-28, 2018; WSFM-LP, 103.3 FM, Asheville FM, North Carolina
1.) Sarah Louise _ Deeper Woods (Thrill Jockey)
2.) Post Animal _ When I Think of You in a Castle (polyvinyl)
3.) Kitten Forever _ Semi-Permanent (Rat Queen)
4.) A Place to Bury Strangers _ Pinned (Dead Oceans)
5.) LKFFCT _ Cayenne (Sniffling Indie Kids/Mint 400)
6.) rosemo(u)nt antiquartet _ "fuguer le cillement du refuge en soi" (Endemik)
7.) Invisible System _ Bamako Sessions (Riverboat)
8.) Death By Unga Bunga _ So Far So Good So Cool (Jansen Records)
9.) Dungen and Woods _ Marfa Myths 003 (Mexican Summer)
10.) Snackbeard _ Snackbeard (Exocubic Media)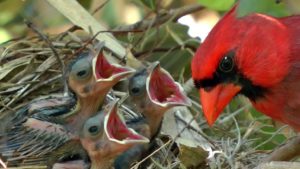 ===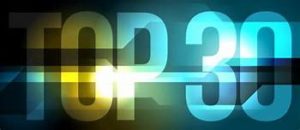 Top 30 Play Chart, week of April 22-28, 2018; WSFM-LP, 103.3 FM, Asheville FM, North Carolina
1.) Sleep _ The Sciences (Third Man)
2.) 1.) Nest Egg _ Nothingness is Not a Curse (Fuzz Club)
3.) Messthetics _ The Messthetics (Dischord)
4.) Drinks _ Hippo Lite (Drag City)
5.) King Tuff _ The Other (Sub Pop)
6.) 23) Brazilian Girls _ Let's Make Love (Six Degrees)
7.) Superchunk _ What a Time to Be Alive (Merge)
8.) Bat Fangs _ Bat Fangs (Don Giovanni)
9.) 6) Loma _ Loma (Sub Pop)
10.) The California Honeydrops _ Call It Home Vol. 1 & 2 (Tubtone)
11.) Kississippi _ Sunset Blush (Bug Crusher)
12.) The Damned _ Evil Spirits (Spine Farm)
13.) 11) 18) 2) Wye Oak _ The Louder I Call, The Faster It Runs (Merge)
14.) 3) 8) Nihilist Cheerleader _ Riot, Right? (Perfect Attendance)
15.) X) X) X) 4) 13) 1) Superorganism _ Superorganism (Domino)
16.) Yung Wu _ Shore Leave (Bar/None)
17.) 5) Haley Heynderickx _ I Need to Start a Garden (Mama Bird Recording Co.)
18.) 2) 17) CHAI _ Pink (Burger)
19.) Le Galaxie _ Pleasure (Red River)
20.) Post Animal _ When I Think of You in a Castle (polyvinyl)
21.) Dungen & Woods _ Myths 003 (Mexican Summer)
22.) Yan Wagner _ This Never Happened (Her Majesty's Ship)
23.) 4) Amen Dunes _ Freedom (Sacred Bones)
24.) 20) 3) 3) Frankie Cosmos _ Vessel (SUB POP)
25.) The Pandoras _ Hey! It's the Pandoras (Burger Records)
26.) VOWWS _ Under the World (Anti Language)
27.) Mouse on Mars _ Dimensional People (Thrill Jockey)
28.) 26) 21) 21) Jack White _ Boarding House Reach (Third Man)
29.) Wrong _ Feel Great (Relapse)
30.) 10) Iron Reagan + Gatecreeper _ Split EP (Relapse)
weekly rank.) previous) rank) * X) = did not chart that week
===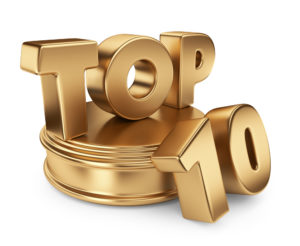 Top Ten commentary, April 22-28, 2018
1.) Sleep _ The Sciences (Third Man) … DJ Jaybird announced: "Over 10 years since their last LP, Dopesmoker _ or Jerusalem if you only got to hear the 'compromised' version _ stoner legends Sleep surprise-released this new LP for 4/20."
2.) 1) Nest Egg _ Nothingness is Not a Curse (Fuzz Club) … Asheville psych-rollers Nest Egg touring U.S. midwest now … then back in town for album release show w/ Ex Gold (Knoxville, Tennessee), Smoke Bellow (Baltimore, Maryland), end of the month, May 27 @ Mothlight
3.) Messthetics _ The Messthetics (Dischord) … Washington D.C. instrumental trio featuring drummer Brendan Canty and bassist Joe Lally (Fugazi's rhythm section, 1987-2002), plus guitarist Anthony Pirog, whose last name is practically "prog". The Messthetics playing styles range from 1970s heavy rock to prog-scaling to post-hardcore punk riffs to post-whatever jamming as well as some softer sensitive expressions.
4.) Drinks _ Hippo Lite (Drag City) … Los Angeles-based duo Cate Le Bon and Tim Presley (White Fence) back with a second DRINKS album, recorded summer 2017 in some sweltering vintage French town, St. Hippolyte Du Fort … Drinks play idiosyncratic bed-sit post-punk tunes with catchy melodies mostly sung by Cate Le Bon's enchanting voice.
5.) King Tuff _ The Other (Sub Pop) … DJ Sarah B. opined: "More than his singing, I appreciate Kyle Thomas' lyrics, which effectively convey an environmental despair and resentment of technology …"
6.) 23) Brazilian Girls _ Let's Make Love (Six Degrees) … New York City synth-pop band since 2003, fronted by singer Sabina Sciubba (actress in FX series Baskets) whose German-accented vocals recall Nina Hagen … 4th Brazilian Girls album since 2005, full of catchy, well put-together, sorta sophisticated new wave dance pop that sounds like it could've been produced anywhere from 1978 to 1984.
7.) Superchunk _ What a Time to Be Alive (Merge) … Superchunk's April 28, 2018, show at the Grey Eagle last Saturday was a high-energy affair as they played most of the new album (Laura Ballance was not on bass live, despite playing on the new album), some back catalog, ending with "Slack Mother(foofer)" … longtime Rock*a*Teens from Atlanta opened as a 3-guitar quintet.
8.) Bat Fangs _ Bat Fangs (Don Giovanni) … Bat Fangs is the poppy hard rock duo of guitarist-vocalist Betsy Wright (Ex Hex bassist) and drummer Laura King (Flesh Wounds, Speed Stick, The Moaners), formed 2016, Carrboro, North Carolina … Bat Fangs visits the Mothlight on June 25.
9.) 6) Loma _ Loma (Sub Pop) … more final-countdown Asheville air support for the moody sound of Loma (members of Shear Water and Cross Record), which played the Mothlight last Friday, April 27, along with folk singer-songwriter Jess Williamson from Los Angeles.
10.) The California Honeydrops _ Call It Home Vol. 1 & 2 (Tubtone) … DJ Joey Books wrote: "West Coast R&B. Began by busking in the subway stations of Oakland. Roots, blues, R&B and soul. Strong, swampy New Orleans flavor instrumentation and vocal harmonies. Rhythms punctuated with horns, Hammond B3 and bluesy, soulful vocals." … the California Honeydrops played Asheville's Savlage Station on April 29, this past Sunday.
=====
Thanks for reading, listening, and donating!