Asheville FM 103.3 WSFM-LP Jazz, World, Experimental, Top Adds, and Top 30 Play Charts, March 18-24, 2018
===
Jazz Top Ten
1) ALAN "GUNGA" PURVES _ Hide & Squeak (Brokken)
2) YOSHIMIO / SUSIE IBARRA / ROBERT AIKI AUBREY LOWE _ Flower of Sulphur (Thrill Jockey)
3) IVO PERELMAN AND MATTHEW SHIPP _ Oneness (Leo)
4) KHAN JAMAL CREATIVE ARTS ENSEMBLE _ Drum Dance to the Motherland (Eremite)
5) THIRD COAST ENSEMBLE _ Wrecks (RogueArt)
6) SPONTANEOUS MUSIC ENSEMBLE _ Karyobin (Emanem)
7) EVAN PARKER/BARRY GUY/PAUL LYTTON _ Music For David Mossman (Intakt)
8) FIRE! _ The Hands (Rune Grammofon)
9) ROSCOE MITCHELL AND MATTHEW SHIPP _ Accelerated Projection (Rogue Art)
10) REMPIS PERCUSSION QUARTET _ Cochonnerie (Aerophonic)
(compiled by Jazz director Jonathan Price)
===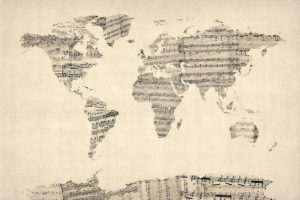 World Music top ten
1. Imarhan _ Temet (CITY SLANG)
2. Brenda Navarrete _ Mi Mundo (ALMA)
3. Seun Kuti _ Black Times (STRUT)
4. Femi Kuti _ One People One World (KNITTING FACTORY)
5. Morena y Clara _ No Llores Mas (PHARAWAY SOUNDS)
6. Various Artists _ Rumbita Buena: Rumba Funk & Flamenco Pop from the 1970s Belter & Discophon archives (PHARAWAY SOUNDS)
7. Various Artists _ Tani Disco Rumba & Flamenco Boogie 1976 -1979 (PHARAWAY SOUNDS)
8. Orequesta Akokan _ La Corbata Barata (DAPTONE)
9. Eugenia Georgieva _ Po Drum Mome (RIVERBOAT)
10. Sonido Gallo Negro _ Mambo Cosmico (T-VOX)
(compiled by World Music director P-Funk)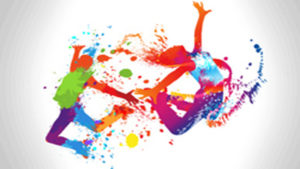 ===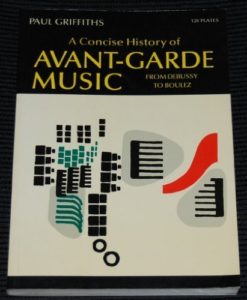 Experimental Music Top Ten
1. Godspeed You Black Emperor _ Luciferian Towers (CONSTELLATION)
2. Marc Ribot & Ceramic Dog _ YRU Still Here? (NORTHERN SPY)
3. Alan "Gunga" Purves _ Hide and Squeck (BROKKEN)
4. YOSHIMIO, Susie Ibarra & Robert Aiki Aubrey Lowe _ Flower of Sulphur (THRILL JOCKEY)
5. Eric Chenaux _ Slowly Paradise (CONSTELLATION)
6. Sunwatchers _ II (TROUBLE IN MIND)
7. Sumac & Keiji Haino-American Dollar Bill _ Keep Facing Sideways, You're Too Hideous To Look At Face On (THRILL JOCKEY)
8. Buck Curran-Morning Haikus, Afternoon Ragas (OBSOLETE)
9. Schnellertollermeier-Rights (CUNEIFORM)
10. Galactic Explorers-Epitaph for Venus (MENTAL EXPERIENCE)
(compiled by Experimental Music director Dogeye)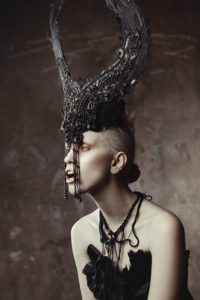 ===
Top Adds, week of March 18-24, 2018; WSFM-LP, 103.3 FM, Asheville FM, North Carolina
1.) Subsonics _ Flesh Colored Paint (Slovenly Recordings)
2.) Mount Eerie _ Now Only (P.W. Elverum & Sun)
3.) Juliana Hatfield _ Julian Hatfield Sings Olivia Newton-John (American Laundromat)
4.) Cavern of Anti-Matter _ Hormone Lemonade (Duophonic)
5.) David Byrne _ American Utopia (Nonesuch)
6.) George Kahn, Alex Acuña & Lyman Medeiros _ Straight Ahead (Playing Records)
7.) Young Fathers _ Cocoa Sugar (Ninja Tune)
8.) The California Honeydrops _ Call It Home Vol. 1 & 2 (Tubtone)
9.) Holy Goof _ FabricLive 97 (Fabric)
10.) The Cavemen _ Nuke Earth (Slovenly Recordings)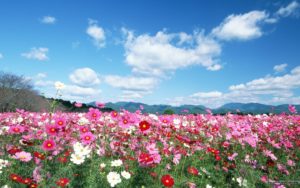 ===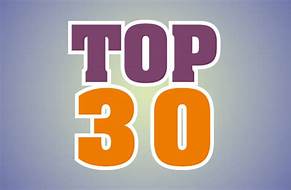 Top 30 Play Chart, WSFM-LP, 103.3 FM, Asheville FM, North Carolina, March 18-24, 2018
1.) Yo La Tengo _ There's a Riot Going On (Matador)
2.) 10) Guided By Voices _ Space Gun (GBV Inc.)
3.) The Last Gang _ Keep Them Counting (Fat Wreck Chords)
4.) Hot Snakes _ Jericho Sirens (SUB POP)
5.) Tracey Thorn _ Record (Merge)
6.) 26) Dead Meadow _ The Nothing They Need (Xemu Records)
7.) 16) Camp Cope _ How to Socialize & Make Friends (Run for Cover)
8.) Nathaniel Ratliff & The Night Sweats _ Tearing At The Seams (Stax)
9.) 17) U.S. Girls _ In A Poem Unlimited (4 AD)
10.) Cheap Tissue _ Cheap Tissue (Lolipop)
11.) 8) The Dean Ween Group _ rock2 (Schnitzel)
12.) Buck Curran _ Morning Haikus, Afternoon Ragas (Obsolete Recordings)
13.) 1) Superorganism _ Superorganism (Domino)
14.) Of Montreal _ White Is Relic / Irrealis Mood (Polyvinyl)
15.) Marc Ribot & Ceramic Dog _ YRU Still Here (Northern Spy)
16.) 27) The Men _ Drift (Sacred Bones)
17.) 11) 1) The Breeders _ All Nerve (4 AD)
18.) 3) Ricky Hell and the Voidboys _ Ricky Hell and the Voidboys (Quality Time/Greenway/Dirty Water)
19.) 12) 2) 2) 1) 5) Screaming Females _ All At Once (Don Giovanni)
20.) 14) 14) 7) 11) 1) Ty Segall _ Freedom's Goblin (Drag City)
21.) Lucy Dacus _ Historian (Matador)
22.) Franz Ferdinand _ Always Ascending (Domino)
23.) 23) Buffalo Tom _ Quiet and Peace (Schoolkids/Scrawny)
24.) 13) 5) 15) 7) Shannon & The Clams _ Onion (Easy Eye Sound)
25.) 19) 24) 24) Hookworms _ Microshift (Domino)
26.) 5) Ralph White & Steve Marsh _ Two Distinguished Gentlemen (Self Sabotage)
27.) Lionlimb _ Tape Recorder (Bayonet)
28.) X) 11) 5) 10) Superchunk _ What a Time to Be Alive (Merge)
29.) 22) 8) The Scaners _ The Scaners (Dirty Water)
30.) 30) 30) X) 13) 30) 1) Sunwatchers _ II (Trouble in Mind)
other NEW stuff played: Barbara Dane, The Bonnevilles, Brenda Navarrete, Fire!, Flute, Eric Chenaux, HOLY, Loma,
Godspeed You Black Emperor; Nona Hendryx & Gary Lucas; Schlammpeitziger; The Skull Defekts, Sons of Pitches; YOSHIMIO, Susie Ibarra & Robert Aiki Aubrey Lowe
local stuff played: Livingdog, M.J. Lenderman, Polly Panic, Uncle Kurtis
Top 10 commentary, March 18-24, 2018; WSFM-LP, 103.3 FM, Asheville FM, North Carolina,
1.) Yo La Tengo _ There's a Riot Going On (Matador)
2.) 10) Guided By Voices _ Space Gun (GBV Inc.)
… What year is this? 1998? Tasteful indie rock (& beyond/before) chameleons Yo La Tengo _ the versatile trio from Hoboken, New Jersey _ battling it out with Dayton, Ohio-spawned Guided By Voices for the top spot on Asheville FM's Top Ten Play Chart … but the fresh new-season smell of just-added There's A Riot Going On! propelled Yo La Tengo to the topper-most of the popper-most with an album that delves deeply into ambient realms, in addition to the usual past-pop stylings … But who would prevail in a Family Feud-style music trivia bout between the members of Yo La Tengo and … ?
… Guided By Voices are on the same band history time-line with Yo La Tengo generation-wise, but thrice as prolific via the songwriting-mania of GBV's lyrical tunesmith singer Bob Pollard, former high school teacher who went on to become one of the most over-productive musicians of the 20th/21st centuries … this Space Gun album puts Robert Pollard over the 100+ releases mark, a wondrous tune-filled feat by the psych-pop iron man of rock …
ASHEVILLE CONCERT NOTE: spend An Evening with Guided By Voices @ The Grey Eagle, May 11
3.) The Last Gang _ Keep Them Counting (Fat Wreck Chords)
… Did not expect The Last Gang, a slickly-recorded female-fronted poppy punk rock trio from Orange County, California, to debut so high in AFM's play chart, but folks found it easy to spin in its first week on the play shelf … Asheville FM's DJ Lady D reviewed The Last Gang album: "Keep Them Counting is, at its core, punk rock as evidenced by the energy and pacing of most of the tracks along with Brenna Red's gritty Joan Jett-like vocals, but has rhythms and catchy melodies that could easily cross over into pop/rock." …
4.) Hot Snakes _ Jericho Sirens (SUB POP)
… San Diego post-indie-punk riff-rackers Hot Snakes _ spawned in 1999 by Drive Like Jehu bandmates John Reis (also of Rocket From The Crypt) and Rick Froberg _ Hot Snakes are back with Jericho Sirens, their 1st album in 14 years/4th album overall …
5.) Tracey Thorn _ Record (Merge)
… Everything But The Girl front-woman Tracey Thorn delivers immediate enjoyable electro-pop on her 5th solo album, Record …
6.) 26) Dead Meadow _ The Nothing They Need (Xemu Records)
… blink twice and Dead Meadow themselves, heavy-psych youngsters from Washington D.C. area, are now about a 2-decades-old band, which has garnered a next generation of Dead Meadow fans as evidenced by their recent March 21, 2018, Asheville show at the Mothlight (along with moody Dallas Acid (Austin, Texas) plus Asheville power-trio Delicious), where some folks were sorta-moshing up a central oval-slam …
7.) 16) Camp Cope _ How to Socialize & Make Friends (Run for Cover)
… Melbourne indie rock trio Camp Cope whose guitarist-vocalist Georgia Maq sings about relationsh*t and mansplainers from her critical perspective …
8.) Nathaniel Ratliff & The Night Sweats _ Tearing at the Seams (Stax/Concord)
… AFM reviewer DJ Joey Books wrote: "Big, raw rhythm & blues featuring the soul-drenched voice of Denver-based Nathaniel Rateliff, accompanied by a tight, 7-piece band that includes twin saxes, trumpet, guitar and piano. Rife with vocal & musical homages to Sam & Dave, Otis Redding and Sam Cooke !
9.) 17) U.S. Girls _ In a Poem Unlimited (4AD) … 8th album since 2003 of electronic pop musings by American-Canadian musician Meghan Remy …
10.) Cheap Tissue _ Cheap Tissue (Slovenly Recordings) … Los Angeles garage punks who wanna get loaded and stick it the Man …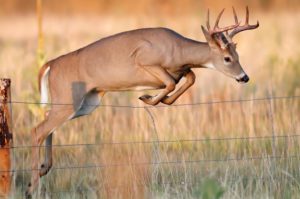 =====
Asheville WSFM, 103.3 FM