Asheville FM 103.3 WSFM-LP Jazz, World, Hip Hop, Experimental, Top Adds, and Top 30 Play Charts, May 6-12, 2018
===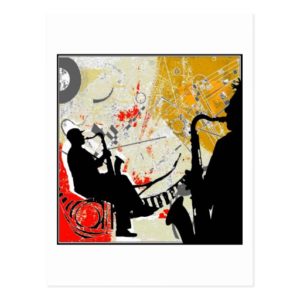 JAZZ top ten
1. Khan Jamal Creative Arts Ensemble – Drum Dance To The Motherland (EREMITE)
2. Ivo Perelman/Matthew Shipp – Oneness (LEO)
3. Evan Parker/Barry Guy/Paul Lytton – Music for David Mossman (INTAKT)
4. Alan "Gunga" Purves – Hide & Squeak (BROKKEN)
5. Rempis Percussion Quartet – Cochonnerie (AEROPHONIC)
6. Spontaneous Music Ensemble – Karyobin (EMANEM)
7. Sun Ra – Of Abstract Dreams (STRUT/ART YARD)
8. Sunwatchers – II (TROUBLE IN MIND)
9. Roscoe Mitchell/Matthew Shipp – Accelerated Projection (ROGUE ART)
10. Jeb Bishop/Dan Ruccia – Scratch Slice Jag (OUT AND GONE)
(compiled by Jazz director Jonathan Price)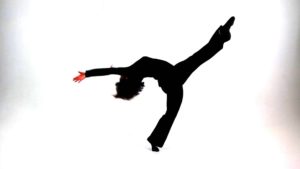 ===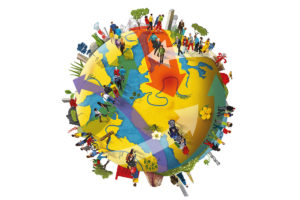 World Music top ten
1. Imarhan – Temet (CITY SLANG)
2. Femi Kuti – One People, One World (KNITTING FACTORY)
3. Beyond the Pale – Ruckus (BOREALIS)
4. Eva Salina & Peter Stan – Sudbina (VOGITON)
5. Kiran Ahluwalia – 7 Billion (SIX DEGREES)
6. Dolores Vargas – La Terremoto: Anana Funk Hip 1970-75 (PHARAWAY SOUNDS)
7. Seun Kuti – Black Times (STRUT)
8. Orequesta Akokan – La Corbata Barata (DAPTONE)
9. Sidi Touré – Toubalbero (THRILL JOCKEY)
10. Eugenia Georgieva – Po Drum Mome (RIVERBOAT)
(compiled by World Music director P-Funk)
===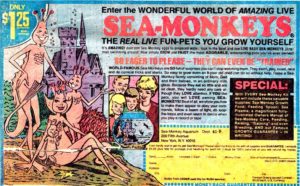 Experimental Music top ten
1. Daniel Barbiero/Cristiano Bocci _ Non-Places (CREATIVE MUSIC)
2. Marc Ribot's Ceramic Dog _ YRU Still Here? (NORTHERN SPY)
3. Gajek _ 17 (MONKEYTOWN)
4. Hawthonn _ Red Goddess {Of This Men Shall Know Nothing} (BA DA BING!)
5. Aera _ The Sound Path (PERMANENT VACATION)
6. Tigue _ Strange Paradise (NEW AMSTERDAM)
7. Ralph White/Steve Marsh _ Two Distinguished Gentlemen (SELF SABOTAGE)
8. Elizabeth Baker-Quadrivium (AEROCADE)
9. Plaster-Transition (KVITNU)
10. Pat Battstone, Marialuisa Capurso, Adolfo La Volpe, Mariasole de Pascali, Francesco Massaro, Giacomo Mongelli _ Elements (LEO)
(compiled by Experimental Music director Dogeye)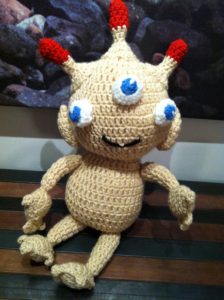 ===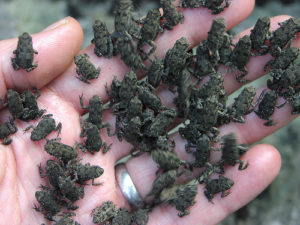 Top ADDs week of May 6-12, 2018, to WSFM-LP, 103.3 FM, Asheville FM, North Carolina
1.) Our Solar System _ Origins (Beyond Beyond is Beyond)
2.) AQUASERGE _ deja-vous ? (crammed discs)
3.) Vive La Void _ Vive La Void (Sacred Bones)
4.) Pharaoh Overlord _ Zero (Ektro)
5.) Eleanor Friedberger _ Rebound (Frenchkiss Records)
6.) Laura Schuler _ Elements and Songs (Veto Records)
7.) Tigue _ Strange Paradise (New Amsterdam)
8.) Allan Harris _ The Genius of Eddie Jefferson (Resilience Music)
9.) Talkie _ Fundamental Things (s/r)
10.) Ry Cooder _ The Prodigal Son (Fantasy)
Also ADDED:
Hawthonn _ Red Goddess (Of This Men Will Know Nothing) _ (Ba Da Bing)
Pat Battstone _ Elements (Leo)
Jonathan Kachuk _ North (Eileen)
Plaster _ Transition (KVITNU)
Subterrene _ Are You Now or Have You Ever Been (Bad Architect)
Naked Giants _ SLUFF (New West Records)
Secretary Legs _ Cool Myths (Sniffling Indie Kids)
Gum _ The Underdog (Spinning Top)
Exitmusic _ The Recognitions (felte)
The Amazing _ In Transit (Partisan)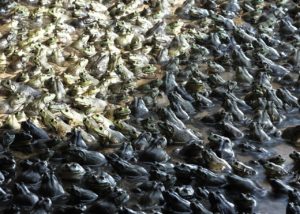 ===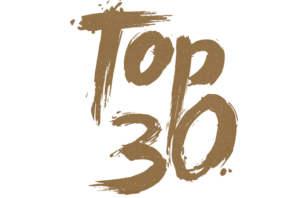 Top 30 Play Chart, week of May 6-12, 2018; WSFM-LP, 103.3 FM, Asheville FM, North Carolina
1.) 12) 2) 1) Nest Egg _ Nothingness is Not a Curse (Fuzz Club)
2.) 14) 4) Drinks _ Hippo Lite (Drag City)
3.) 5) Sarah Louise _ Deeper Woods (Thrill Jockey)
4.) 1) Kitten Forever _ Semi-Permanent (Rat Queen)
5.) 3) A Place to Bury Strangers _ Pinned (Dead Oceans)
6.) The HIRS Collective _ Friends. Lovers. Favorites. / You Can't Kill Us (SRA Records / Get Better Records)
7.) Liz Phair _ Exile in Guyville remastered (Matador)
8.) Ralph White & Steve Marsh-Two Distinguished Gentlemen (SELF SABOTAGE)
9.) Our Solar System _ Origins (Beyond Beyond Is Beyond)
10.) 8) Livingdog _ All This Beauty (Eternal Mind)
11.) Confidence Man _ Confident Music for Confident People (Heavenly/PIAS)
12.) 6) X) 27) 19) 14) 2) 10) Guided By Voices _ Space Gun (GBV Inc.)
Confidence Man _ Confident Music for Confident People (Heavenly/PIAS)
13.) 2) 12) The Damned _ Evil Spirits (Spine Farm)
14.) 4) 20) Post Animal _ When I Think of You in a Castle (polyvinyl)
15.) 25) 11) Kississippi _ Sunset Blush (Bug Crusher)
16.) 15) 17) 5) Haley Heynderickx _ I Need to Start a Garden (Mama Bird Recording Co.)
17.) 13) 5) King Tuff _ The Other (Sub Pop)
18.) 16) 25) The Pandoras _ Hey! It's the Pandoras (Burger Records)
19.) 18) 23) 4) Amen Dunes _ Freedom (Sacred Bones)
20.) Sofi Tukker _ Treehouse (Ultra)
21.) 28) 8) Bat Fangs _ Bat Fangs (Don Giovanni)
22.) XXXX 6) 26) Dead Meadow _ The Nothing They Need (Xemu Records)
23.) 23) XXX) 27) Bonny Doon _ Longwave (Woodsist)
24.) 19) X) AJ Ghent _ The Neo Blues Project (Ropeadope)
25.) 16) 27) The Men _ Drift (Sacred Bones)
26.) 27.) 21) Dungen & Woods _ Myths 003 (Mexican Summer)
27.) 29.) Heaven _ All Love Is Blue (Little Cloud)
28.) Peach Kelli Pop _ Which Witch (Mint)
29.) 10) 29) Wrong _ Feel Great (Relapse)
30.) Hawk _ Bomb Pop (s/r)
weekly rank.) previous) rank) * X) = did not chart that week
=====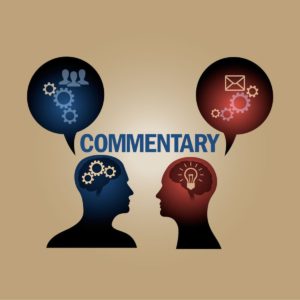 Top 10 commentary, week of May 6-12, 2018; WSFM-LP, 103.3 FM, Asheville FM, North Carolina
1.) 12) 2) 1) Nest Egg _ Nothingness is Not a Curse (Fuzz Club) … even as Nest Egg vibe through the mid-west with their kraut-psych post-punk prog (or however you care to classify it), their presence is felt back home in Asheville, which awaits their album release show May 27 @ the Mothlight.
2.) 14) 4) Drinks _ Hippo Lite (Drag City) … Los Angeles-based duo Cate Le Bon and Tim Presley play idiosyncratic bed-sit post-punk tunes with catchy melodies sung mostly by Cate Le Bon's enchanting voice.
3.) 5) Sarah Louise _ Deeper Woods (Thrill Jockey) … in anticipation of her May 17 album release show this Thursday @ the Mothlight, nearby area resident Sarah Louise visited DJ Sarah B. for a chat and tunes on Monday afternoon's Songs For Friends radio show, the archive of which you can listen to all week until the next broadcast.
4.) 1) Kitten Forever _ Semi-Permanent (Rat Queen) … fourth album by these riot-grrrrl punks from Minneapolis, Minnesota.
5.) 3) A Place to Bury Strangers _ Pinned (Dead Oceans) … New York City post-punk band A Place To Bury Strangers hitting The Mothlight on May 27 w/Prettiest Eyes (L.A.) and Lacy Jags (Chapel Hill, NC).
6.) The HIRS Collective _ Friends. Lovers. Favorites. / You Can't Kill Us (SRA Records / Get Better Records) … DJ Donovan Quixote wrote: "Since the mid-00's, Philly's HIRS has been releasing the most confrontational, uncompromising (also exciting, breath-taking, magnificent) hardcore around, racking up 200 rapid-fire, neck-snapping tracks over a couple dozen splits, EPs, and flexi discs. Friends is their first full-length album and features an impressive guest collaborator list, accompanied by their critically acclaimed EP You Can't Kill Us, which gets a glossy remaster and handful of remixes. Total run time: 29 songs in 31 minutes."
7.) Liz Phair _ Girly-Sound to Guyville remastered (Matador) … DJ Sarah B. wrote: "Phair is by turns provocative, ruthless, vulnerable and hilarious."
8.) Ralph White & Steve Marsh-Two Distinguished Gentlemen (SELF SABOTAGE) … captivating odd-ball post-folk by former Bad Livers from Austin, Texas, finds its way back into Asheville FM's Top Ten after a month in the sticks.
9.) Our Solar System _ Origins (Beyond Beyond Is Beyond) … DJ Ben Herring reviewed: "'It would seem that the mysteries of Our Solar System – the swelling, Swedish cosmic collective, dressed in quasi-cult garb and deep into the practice of sonic exploration – are not unlike the mysteries our solar system itself.' That is the truth right there, this is cosmic music. Killer summer psych vibes."
10.) 8) Livingdog _ All This Beauty (Eternal Mind) … Livingdog is the transcendent post-folk of Asheville resident Corey Parlamento who played a full band album release show this past Saturday, May 12 @ newer Haywood Road venue Ambrose West … next big Livingdog show: June 1 @ the Mothlight w/Kill Rock Stars recording artist Horse Feathers from Portland, Oregon
=====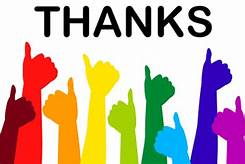 Asheville FM WSFM-LP
864 Haywood Rd.
Asheville, NC 28806
ashevillefm.org