Asheville FM Live Music Sessions – Wednesday, August 4th, 2021
Dark City Kings – Live from The Pulp

AshevilleFM 103.3, Bhramari Brewing Company and the Orange Peel / Pulp have teamed up to provide you this live performance…
just hit play on the audio track below…
Special thanks to our volunteer audio engineers Patrick Moore, Bruce Swan, and Dave Baker for the excellent sound and support
Thanks to Brooke and especially the band for the excellent pictures..
Recorded during safe harbor – Explicit language warning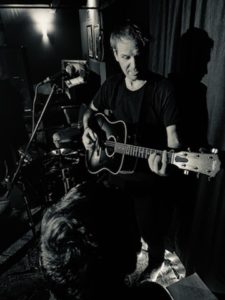 The Dark City Kings are local music legends, playing epic four-hour sets of covers and originals every Sunday to a growing audience, laughing and hooting like fools, garage rock, raw country heartbreak, pop hooks, and loud drunken sing-a-longs.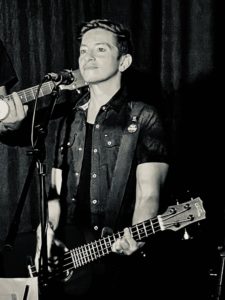 We're a bit much. We go a bit too far. We have too much fun.
But… oh well. We'll probably break your heart – and we don't really care.  more info below..
the
Pulp / Orange Peel 
The Orange Peel was opened in 2002 and, in April 2008, was named one of the top five music venues in America by
Rolling Stone
magazine.  It has a capacity of 1,050 people and has hosted many well known acts;
The Pulp –
a downstairs members-only venue and liquor bar. Pulp is open every night there is a show, and a live feed is piped in to allow patrons to view and listen to the show occurring upstairs. Pulp is also open various other nights for events featuring local artists and "Slice of Life" open-mic comedy nights and features Asheville's largest list of bourbons.  For more info:
https://theorangepeel.net
.
Bhramari Brewing Company, located at 101 South Lexington Avenue in Asheville. They are a local craft brewery and restaurant featuring beers and food and are open seven days a week from 12pm to 9pm.  In house, pickup and delivery are available.  More info is at bhramari brewing dot com
Dark City Kings:
https://www.instagram.com/darkcitykings/
Asheville FM Live Music Sessions
Wednesday's at 10pm
@AshevilleFM 103.3