Join DJSmittymon this week as he welcomes Evan Veasey (Asheville-Based Musician, Songwriter & Teacher) on the Positive Vibes' Early Morning Music Sessions..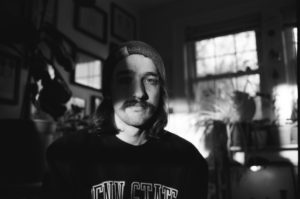 Live in-studio performance and talk with Evan about his music  and more…
happens this Tuesday, June 27th, 2023 – starts around 9am..
Positive Vibes  starts at 8am with great reggae and local vibes – plus chance to win a pair of tickets to see Collie Buddz at the Salvage Station – Thursday, June 29th..    tune in to win…
Evan Veasey – is a musician, songwriter, and teacher based in Asheville, North Carolina.
As a songwriter and guitarist, Evan plays with the conventions of 20th century Folk and American music to explore the recesses of his inner life with an unflinching light. Evan uses his writing as a mirror, a way of seeing himself and a way that the listeners who choose to inhabit the world of his songs can see themselves.
Evan Veasey Info: